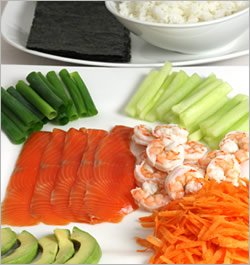 1. PREPARE the sushi rice and the filling ingredients.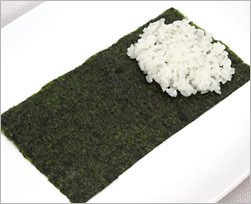 2. LAY a halved nori sheet shiny side down on a large plate. Using moistened hands, place a ping pong ball sized amount of the rice on the right side of the nori sheet, then flatten down slightly.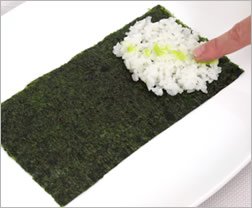 3. SMEAR a small amount of wasabi diagonally across the rice (be sparing with wasabi, it's hot!).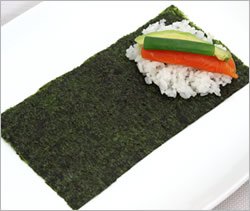 4. PLACE your chosen filling ingredients diagonally on top of the rice so they point towards the bottom right corner of the nori. (Be sure not to overfill your roll.)
5. FOLD the top right corner of the nori over the rice and filling ingredients.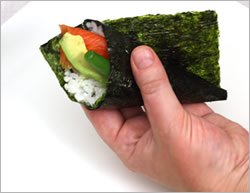 6. PICK the hand roll up and wrap the left side of the nori tightly around the rice and fillings to form a cone shape, leaving a small flap.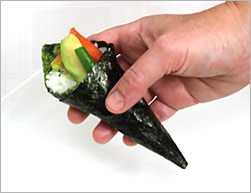 7. MOISTEN the flap of nori with water and seal the cone. Leave the rolls for a minute or two before eating to let the rice and fillings soften the nori.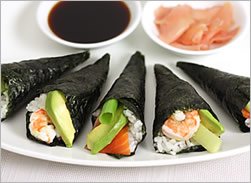 8. SERVE the sushi hand rolls with Japanese soy sauce (shoyu) for dipping. Cleanse your palate between hand rolls with a little gari (pickled ginger).