FOOD & COOKING
Food focus: Mushrooms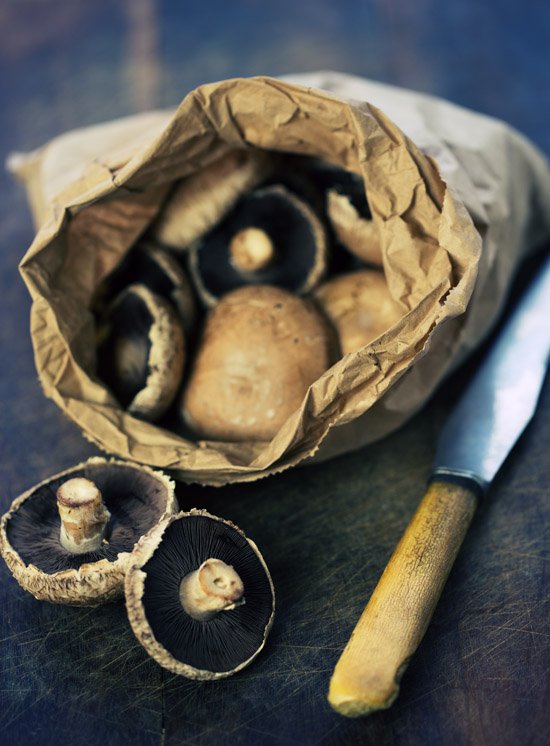 There are certain foods that I detested eating as a child, but now thoroughly enjoy as an adult. Anchovies and olives are two foods that spring to mind — so do mushrooms. But although my appreciation for mushrooms might have been somewhat belated, I've been making up for my missed mushroom years and I'm now fascinated with fungi!
What enamors me most about mushrooms is their wonderful earthy flavor, delightful 'meaty' texture, and extraordinary versatility.
Mushrooms have been revered by Mediterranean home cooks for centuries. Italians are well known for their fondness of fungi, and hunting for wild mushrooms is still a common practice in many parts of Italy. To bring out the best in fresh mushrooms, such as porcini or cremini, Italians often pair them with simple ingredients like extra virgin olive oil, garlic, parsley, sea salt and freshly ground black pepper. Mushrooms are also used to enhance the flavor of many classic Italian dishes including pastas and risottos, and they make the perfect topping for pizza and bruschetta.
Spaniards too, have discovered the magic of mushrooms, and they're enjoyed in dishes ranging from tapas (Champiñones al Ajillo, or garlic mushrooms, is a popular tapas dish) to hearty stews and rice dishes.
The French make memorable meals from mushrooms teamed with eggs including mushroom-filled omelets, crepes and quiches, and eat them fresh in salads, cooked in soups and casseroles, or stuffed and baked.
Asian cooks have their own repertoire of mushroom specialties. Fresh and dried mushrooms such as shiitake, enoki and oyster are used whole or sliced in stir-fries, braises, curries and noodle dishes. They're also enjoyed in soups such as Tom Yam Hed (Thai spicy sour Mushroom soup), and make a great addition to laksa (Malaysian noodle soup). Sliced mushrooms are also a common addition to the delicate clear soups of Japan, and they're often added to miso soup for flavor and texture.
Miso soup with mushrooms is a definite favorite in our household too. Sometimes we might just scatter some thinly sliced fresh mushrooms into a bowl of miso soup. Other times we might turn the miso soup into a full meal by adding soba noodles, grated fresh ginger, bite-size vegetable pieces, and mushrooms. We typically use dried mushrooms (reconstituted in hot water) for this noodle broth, because they have a firmer texture and more full-bodied flavor than fresh mushrooms. But thickly sliced fresh mushrooms (shiitake or button) still work really well.
If this post has put you in the mood for mushrooms, here are some more mushroom recipes (and recipes that include mushrooms as a prominent ingredient) from our website:
White bean, sausage and mushroom pasta with tomato-ricotta sauce
Mushroom ragu with penne
Baked mushroom, zucchini and basil frittata
Spinach and feta stuffed mushrooms
Ham and mushroom fried rice
Soba noodle stir-fry with edamame, mushrooms and bok choy
Thai lime-pepper chicken stir-fry
Chicken, broccoli and mushroom stir-fry
Chicken miso ramen
Soba noodle salad with sesame-ginger dressing
San choy bow (Chinese stuffed lettuce cups)
Champiñones al Ajillo (Spanish garlic mushooms)
Mushroom bruschetta