FOOD & COOKING
A feast of health from the sea: 30 Mediterranean and Asian fish and shellfish recipes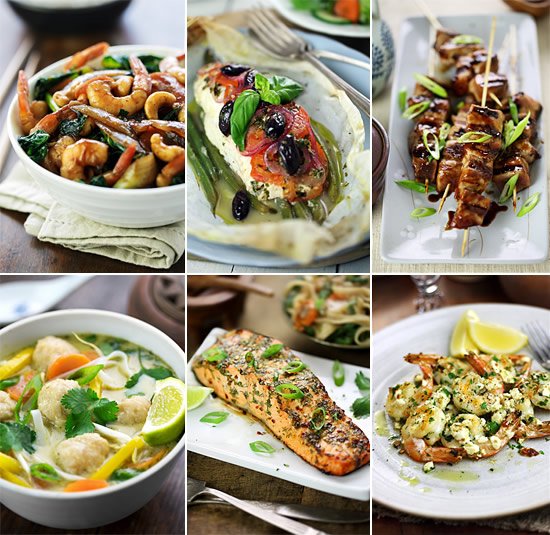 We're big fans of seafood and eat a lot of it! Apart from the delicate flavor and health benefits, it's also the amazing variety that we love. Inspired by traditional Mediterranean and Asian dishes and cooking methods, we're always coming up with recipes using all sorts of fish and shellfish. From Spanish braises, Provençal salads, Italian pasta dishes and Greek stews, and around the culinary world to Japanese sushi, Indian and Southeast Asian curries, and Chinese stir-fries — these dishes are deliciously diverse in flavor, yet they all feature seafood as the primary source of nourishment (one of the hallmarks of Mediterranean and Asian cuisines). Seafood is packed with protein, vitamins and minerals, and rich in heart-healthy omega-3 fatty acids.
Best of all, you don't need to live near the coast to enjoy the benefits of seafood in your diet. You can buy a wide range of frozen fish and shellfish at most supermarkets. Canned seafood is also a really convenient and cost-effective way to eat more seafood.
To help you incorporate more fish and shellfish into your daily diet, here are 33 of our tastiest fish and shellfish recipes.
SALMON RECIPES
TUNA RECIPES
OTHER FISH RECIPES
SHRIMP RECIPES